Last updated on: March 17, 2022
The editorial board comprises of a panel of experts from various disciplines of diagnostic pathology and other medical allied sciences to provide their expertise and guidance in maintaining the clarity of content and focus of the purpose for the journal.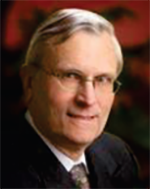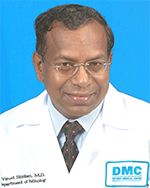 Vinod B. Shidham, MD, FRCPath, FIAC
CytoJournal Monographs (CMAS)
CytoJ Monograph Committee Co-chairs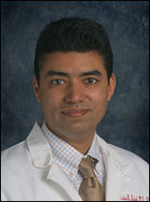 University of Pennsylvania Medical Center,
Philadelphia, PA, USA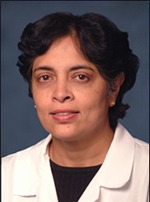 Cedars-Sinai Medical Center,
Los Angeles, CA, USA
CytoJ Monograph Coeditors-in-chief
R. Marshal Austin, MD, PhD
University of Pittsburgh Medical Center,
Pittsburgh, PA, USA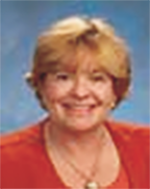 M.D. Anderson Cancer Center,
Houston, TX, USA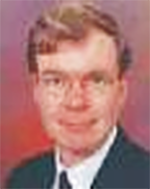 Harvard Medical School,
Boston, MA USA
Jamie L. Covell BS, CT(ASCP)
University of Pittsburgh Medical Center,
Pittsburgh, PA, USA
Inderpreet Dhillon, MS, CT (ASCP)
Detroit Medical Center,
Detroit, MI, USA
Kalyani Naik, MS, SCT(ASCP)
University of Michigan Hospital,
Ann Arbor, MI, USA
Ali M. Gabali, M.D., Ph.D.
Wayne State University School of Medicine,
Farmington Hills, MI, USA
Chung-Che (Jeff) Chang, MD, PhD, FCAP
Florida Hospital,
Orlando, FL, USA
Henry Ford Hospital,
Detroit, MI, USA
University of Michigan,
Ann Arbor, MI, USA
Michael Gerard Baryerl, MD
Penn State College of Medicine,
Hershey, PA, USA
Medical College of Wisconsin,
Milwaukee, WI, USA
Montefiore Medical Center (The University Hospital for
Albert Einstein College of Medicine),
New York, NY, USA
Linette Mejias-Badillo, MD
Mary Rutan Hospital,
Bellefontaine, OH, USA
Associate editors (Rotating)
Cedars-Sinai Medical Center,
Los Angeles, CA, USA
David C. Chhieng, MD, MBA, MSHI
Yale University,
New Haven, CT, USA
University of Pittsburgh Medical Center,
Pittsburgh, PA, USA
The University of Alabama at Birmingham,
Birmingham, AL, USA
Weill Cornell Medical College,
New York, NY, USA
University of Pennsylvania Medical Center,
Philadelphia, PA, USA
InCyte Pathology,
Spokane Valley, WA, USA
Sonya Naryshkin, MD, FIAC
Mercy Health System,
Janesville, WI, USA
University of Pittsburgh Medical Center,
Pittsburgh, PA, USA
Husain Saleh, MD, FIAC, MBA
Wayne State University School of Medicine,
Detroit, MI, USA
Momin T. Siddiqui, MD, FIAC
Emory University,
Atlanta, GA, USA
Lourdes R. Ylagan, MD, FIAC
Roswell Park Cancer Institute,
Buffalo, NY, USA
CytoJournal Editorial Board Members
MD, FIAC, FRCPath (Kuwait)
MD, FCAP, FASCP, MIAC (USA)
International Editorial Panel
patologi@netverk.com.ar
Hospital De Ninos, La Plata, Argentina
belsner@elsitio.net
Argentina
Lucrecia Illescas, MD, FIAC
illescas@fibertel.com.ar
Instituto Papanicolaou,
Buenos Aires, Argentina
Andrew Field MB BS (Hons), FRCPA, FIAC
Dip of Cytopath (RCPA),
afield@stvincents.com.au,
St Vincents Hospital,
New South Wales, Australia
John-Paul Bogers, MD, PhD
john-paul.bogers@ua.ac.be
University of Antwerp- Campus Groenenborger,
Antwerp (Wilrijk), Belgium
Alain Verhest, M.D., PhD., FIAC
alainverhest@yahoo.com,
Institut Jules Bordet,
Brussels, Belgium
jcprolla@yahoo.com
Hospital de Clinicas de Porto Alegre,
RS, Brazil
Vinicius Duval da Silva, MD, M.I.A.C.
vinids@pucrs.com, vinids@terra.com,
Hospital Sao Lucas da PUCRS – IPB,
Porto Alegre, Brazil
manon.auger@mcgill.ca,
McGill University Health Center,
Montreal, PQ, Canada
Diponkar Banerjee, MBChB, FRCPC, PhD
dbanerje@bccancer.bc.ca
BC Cancer Agency,
Vancouver BC, Canada
Terence J. Colgan, MD,FRCPC,FCAP,MIAC
tcolgan@mtsinai.on.ca,
Mount Sinai Hospital,
Toronto, ON, Canada
Terence J. Colgan, MD, FRCPC, FCAP, MIACDongge Liu , MD/PhD
liudongge@sohu.com,
Beijing Hospital,
Beijing 100730, P.R. China
Beatrix Cochand-Priollet, MD, Ph D, MIAC
beatrix.cochand-priollet@lrb.ap-hop-paris.fr
Lariboisière Hospital,
Paris cedex, France
Jerzy.Klijanienko@curie.net
Institut Curie,
Paris, France
Magnus von Knebel Doeberitz, MD, PhD
knebel@med.uni-heidelberg.de,
University of Heidelberg,
Heidelberg, Germany
ulrich@schenck.de,
Technical University of Munich,
Munich, Germany
Deepali Jain, MD, DNB, MNAMS, FIAC
deepalijain76@gmail.com,
All India Institute of Medical Sciences,
New Delhi, India
drsvkane@gmail.com,
Tata Memorial Hospital,
Mumbai, India
drprakash_patil@yahoo.co.in,
JN Medical College,
Belgaum, India
Arvind Rajwanshi, MD, MNAMS, FRCPath
rajwanshiarvind@gmail.com,
Post Graduate Institute of Medical Education & Research,
Chandigarh, India
rm8509@gmail.com,
Institute of Cytology and Preventive Oncology (ICPO),
Noida, UP, India
guidofadda@rm.unicatt.it,
Catholic University – Largo Francesco Vito,
Rome, Italy
zeppa@unina.it
Università di Napoli "Federico II",
Napoli, Italy
tkawai@cc.ndmc.ac.jp
National Defense Medical College,
Tokyo, Japan
osamura@is.icc.u-tokai.ac.jp
Tokai University School of Medicine,
Kanagawa, Japan
msughayer@khcc.jo, msughair@hotmail.com
King Hussein Cancer Center,
Amman, Jordan
ns04@aub.edu.lb
American Unicversity of Beirut,
Medical Center, Beirut, Lebanon
m.e.boon@lcpl.nl
Leiden Cytology & Path Laboratory,
Leiden, The Netherlands
torill.sauer@medisin.uio.no
Akershus University Hospital,
1478 Lørenskog, Norway
Syed Mulazim Hussain Bukhari, MBBS,DCP,FCPS, PhD
drmhbukhari@yahoo.com
King Edward Medical University,
Lahore, Pakistan
Włodzimierz T. Olszewski, MD PhD
wtolszewski@coi.waw.pl
Institute of Oncology,
Warsaw, Poland
Margarida.Almeida@hsm.min-saude.pt
Hospital Santa Maria,
Lisbon, Portugal
Evelina Mendonça, MD, MIAC
emendonca@ipolisboa.min-saude.pt
Instituto Português de Oncologia – Centro Regional de
Lisboa,
Lisboa, Portugal
Fernando Carlos de Landér Schmitt, MD
Fernando.Schmitt@ipatimup.pt
da Universidade do Porto,
Porto, Portugal
Mousa A. Al-Abbadi, MD, FCAP, FIAC
mabbadi@kfsh.med.sa
King Fahad Specialist Hospital – Dammam,
KSA
Alexander Russell Chang, MD (Otago), FRCPA
FHKCP patarc@nus.edu.sg
National University of Singapore,
Singapore
Aileen Wee, MBBS, MRCPath, FRCPA
patweea@nus.edu.sg
National University Hospital,
Singapore
Pam Michelow, MBBCh, MSc (Med Sci), MIAC
afainman@iafrica.com
National Health Laboratory Service (NHLS),
Johannesburg, South Africa
jmrivera@hcru.osakidetza.net
Universidad Del Pais Vasco,
Bilbao, Spain
Mercedes Santamaria Martinez, MD
mersantamaria@medena.es
Hospital De Navarra,
Pamplona, Spain
annika.dejmek@pat.mas.lu.se
Malmö, Lund University,
Malmo, Sweden
karin.e.lindholm@telia.com
Malmo University Hospital,
Malmo, Sweden
edneia.tani@karolinska.se
Karolinska Hospital,
Stockholm, Sweden
Binnur Uzmez Onal, MD, FEBP, FIAC
binnurn@yahoo.com
SSK Training & Research Hospital,
Ankara, Turkey
akifdemir@vgregion.se
Celal Bayar University,
Manisa, Turkey
John.H.Smith@sth.nhs.uk
Royal Hallamshire Hospital,
Sheffield, UK
Allan.Wilson@lanarkshire.scot.nhs.uk
Monklands Hospital,
Airdrie, UK
Carmen Alvarez Santin, MD
alsanbla@adinet.com.uy
Laboratorio de Anatomía Patológica y Citología. Facultad
de Medicina. Montevideo, Uruguay
Nguyen Sao Trung, MD, PhD
nsaotrung@yds.edu.vn
University of Medicine and pharmacy,
Ho Chi Ming city, Vietnam.
CytoJournal Virtual Trainee (CVT) Corner
Walid E. Khalbuss, M.D., Ph.D
Lead Section Editor
University of Pittsburgh Medical Center,
Pittsburgh, PA, USA
University of Pennsylvania Medical Center,
Philadelphia, PA, USA
Catholic University – Largo Francesco Vito,
Rome, Italy
University of Pittsburgh Medical Center,
Pittsburgh, PA, USA
Wayne State Univ School of Medicine & DMC,
Detroit, MI, USA
Hiscock & Barclay, Attorneys at Law,
New York, NY,
Gibbons PC,
New York, NY,
Andres & Berger, P.C.,
Haddonfield, NJ, USA
gatterk@ohsu.edu
Oregon Health and Sciences University,
Portland
Beth Israel Deaconess Medical Center & Harvard Medical School,
Boston, MA, USA